Accounting Software Partner Serving Accounting Firms And Businesses In Singapore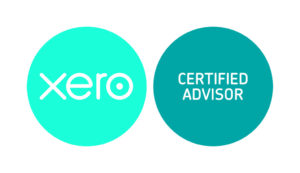 Asian Corporate Solutions partners with ABSS(Formerly known as MYOB) to manage and support accountants in the Asia region by providing them with a complete solution to manage their book-keeping clients and also offers Xero Accounting software to other forms of businesses to cater to the ever growing demand of cloud accounting solutions.
Over the years we realized that accounting firms were spending a lot of money on accounting software that did not meet the firms requirements or became obsolete after a short while. In many instances the software was affordable, however, many a time the employees of the firm were troubled during the acquisition of a new client and during year end closing when there was no ready support available even though they were tied to a maintenance contract. Over time, many firms were not able to meet their clients deadlines due to problems such as failed systems or system unfamiliarity.
In many instances, these small firms soon became medium sized firms after they grew their clientale over the years and had to incur substantial cost to add additional client company user profiles to their existing accounting system, this sometimes ate into their profit margin especially if their customers did not utilize their services for a minimum period.
In early 2018, and in collaboration with ABSS, we started to offer a solution to solve the above problem for accountants by offering a complete accounting software membership also known as the ABSS approved accountant. This ABSS approved accountant membership allows each firm to own their licence full packaged accounting software coupled with upgrades, support and in addition enjoy a list of other benefits that will be beneficial to the firm and their customers.
On top of the above, we also provide cloud accounting solutions to businesses who are keen to explore how they can improve productivity through Xero accounting software. Some examples of productivity tools in Xero accounting include automated bank feeds for singapore banks, automatic calculation of depreciation in the fixed assets feature, auto population of information on supplier bills to the purchases ledger when the supplier bill is forwarded to a specified 'Xero email address'
Join us as an ABSS approved accounting partner if you are an accounting firm, or find out more about Xero accounting software if you are a business looking to utilise technology such as mobile apps to enhance business productivity.